Capped or Uncapped ICO? A choice that decides the fate of your blockchain business.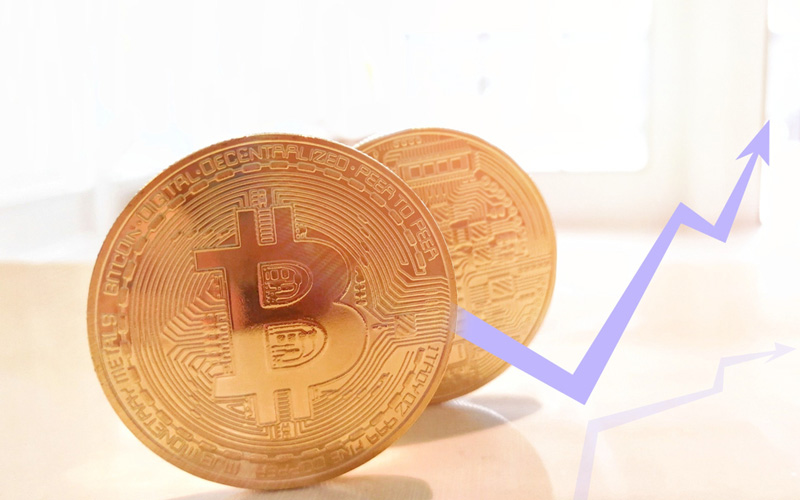 You are all set with a business vision that relies on the prowess of blockchain powered crypto coins. It's time for you to decide on your ICO strategy. Before anything the first and foremost consideration should be on your token sale model.
How do you define your token sale model? Should you go for an uncapped ICO or should you stick to a capped ICO for your token sale? This is a critical decision that will affect your ICO process as well as the future prospect of your business.
Though ICO tokens or digital coins are used as an investment vehicle, their value in the future will be greatly impacted on whether you have decided on a cap for the number of tokens that you issue or if you have provided provisions for multiple issues of tokens as and when required. Debates rage on the best fit model for a token sale- but the truth is there is no one fit model for all.
Multiple considerations have to be addressed in deciding on your token sale model, including:
How would you restrict the adverse effects on tokens issued in an ICO sale for the rest of your tokens (remember all your tokens may not be part of an ICO, there are pre sale ICO tokens as well as tokens retained by founders and in some cases post ICO sale tokens created).
How would you avoid a pump & dump of your tokens after an ICO?
Would you prefer to have an equal distribution of your coins among your investors?
Is raising the maximum amount of investments the only consideration and the primary objective of your ICO?
Are you okay with the idea of "market forces" having a free reign on your tokens, after it is listed on an exchange?
Why are these considerations important? For one an adverse impact that leads to a free fall of your ICO tokens will attract the hawk eyes of lawmakers and investigators, even though you may be running a perfectly legitimate business model. Also it could have a pretty negative affect it on possible future ICO and investments.
Keeping a Tab on your tokens post an ICO.
The best outcome of defining a good ICO token sale strategy based on your business goals is that you will have a control on your digital coins even after an ICO.
According to Dapps (decentralized application) & blockchain expert Chriss Houser:
" A cap is beneficial to limit founders' greed. Founding teams run ICOs to gain funds to develop the project they are working on. Generally, founding teams retain around 20% of the tokens. In my opinion, $10 million should be more than enough to cover salaries, legal, marketing and other expenses for the foreseeable future"
 The variable of $10 million may vary from business to business, but generally deciding on a cap will ensure that you can set a clear financials goal for your ICO.
How will a capped & an uncapped ICO impact your tokens?
A capped ICO is one where you decide that you will release only a fixed number of tokens during your ICO with a fixed. The advantage: You set a fixed milestone to be achieved. Most ICO generally set a soft cap and a hard cap. A soft cap is your minimum goal, which if not achieved, helps you realise the shortcomings and hinds at your business being not popular or mature enough to have enough backers. When a soft cap is not achieved, the investors are generally returned their investments. A hard cap is your final goal to be achieved- the maximum that you envisage will be needed to be raised for your business objective.
The flip side of a capped ICO is that if your business is hot among the investor community, your ICO will reach it stated hard cap in minutes. Though this may be a good problem – you must be wary because these set of investors who had managed to buy your coins first;, will end dumping this onto others as they realise that there are other prospective buyers yearning to get hold of your tokens. This sporadic trading of your tokens may not be what you wish for your tokens, as at some point the bubble may burst causing a free fall.
To overcome this, a unique "Dutch Auction Model" has been applied for some capped ICO's with interesting results. In this model a price schedule is defined such that the ICO sale starts at a higher end and ends at a lower rate. This way the gold rush in the beginning is avoided as investors would wait for the price to come down; while serious investors and backers of your project who would hold on to your tokens would  be willing to purchase it even at higher rates. This also help you determine the right price for you tokens by analysing the price points at which maximum number of tokens were sold.
An uncapped ICO is one where you do not fix a cap on the number of tokens issued at a predetermined price in the ICO. The advantage: if your project is ambitious and acceptable to investors, there is no stopping you in raising any amount of investments. Everyone gets to buy your tokens and you geto raise maximum investments, everyone's happy. Are they? A major concern among investors about an uncapped ICO is that they have no idea about the number of coins minted and hence do not have any knowledge of a fair valuation of your project. As far as an investor who bought 1000 of your coins, he is left clueless on whether there are a hundred thousand coins more or if he is holding 10% (10,000) of the entire coins.
To overcome this deficiency a different method has been tested with the uncapped model. Ethereum, during its ICO in 2014 took an innovative approach by allowing market forces determine the value of its ICO tokens. Considered as a novel idea at the time, ethereum adopted a price schedule that starts at the higher end and goes down during the period of ICO; ending at a fixed lower minimum. This strategy provides two distinct advantages:
Avoiding the initial rush of investors and the adverse effects that it may have w.r.t pumping and dumping of the tokens
Better way to determine the market valuation of the tokens. A spike (increase in buyers) at a particular price point suggests that most investors believe that this proce point is the ideal valuation of the token
We hope this article gives a fair idea on the importance of strategizing your token sale. Stay tuned for more such insights that will help you launch your ICO tokens more securely and faster in the market. If you would like a full consultation for your ICO, please click the below button and fill a brief description of your project in the following page.